Arrangement Challenges
For Malta I tried to organise the accommodation, work desk and gym in the best possible way so that I could get the usual daily things done efficiently. So the first thing I did was the booking of a coworking space and I ended up selecting Oasis Offices since they offer very nice coworking plans including 24/7 access, coffee & tee and even dual monitors. Even if the price is a bit higher than average I thought it was worth it. After reserving the coworking space I booked the flights and a nice room from a local apartment. I reserved the room via Airbnb even if I'd like to use cheaper channels, but the apartment was very close to the coworking space and there also seemed to be few gyms nearby so I was quite happy with the arrangements overall.
Everything seemed to be alright regarding the arrangements, but some time after I got a message from the Oasis Offices saying they couldn't offer the desk despite their promises. Apparently some other bigger group had extended their stay so they didn't have the desk available after all. Well…umm….I don't know what their reasoning was and what is now happening there since from another email I understood they are closing their businesses and they didn't response to my last – perfectly appropriate – email, but the result was my plans were screwed big time.
It's not the thrashing of the plans itself that bothers me, but it's the fact I'd need to start the whole arrangement process from the beginning. And since I had already booked cheap flights (without possibility to change the flights) and accommodation (which happened to be with long cancellation period -> couldn't be cancelled) I'd have to do it with much worse cards than initially. If it were possible I would have most likely selected another destination completely since I already knew the situation regarding co-working spaces in Malta was quite challenging.
So before arriving to Malta I approached every coworking(ish) provider I found from Sliema and the nearby areas and yesterday I went to check two places onsite. The other one was kind of a coworking space in a modern office building (managed by Regus) and the other one ended up being a dud; the agent had old information and there weren't any free coworking spaces in the office after all. During the day I also tried out two different cafes to see if it were possible to work the majority of the time from them, but it didn't feel like a viable option. I also got contacted by a real estate agent who also went through all the different companies and options he knew of and couldn't find a reasonably priced coworking/desk space for one person from the area.
So I didn't have many options left and I chose the Regus office. The office itself is very nice, much more professional and stylised compared to the coworking spaces I've worked in so far. There is a call booth, a shower room, meeting room, modern interiors, functional and nice common kitchen and 24/7 access. The biggest downside is maybe the location, since for me it takes about 30 mins to get there by foot. The price is also in the high end of the price spectrum, but at this point I just cannot afford being unproductive for a month.

The positive side in all this hassle and way too many wasted hours is I ended up renting a mountain bike for a month. For a bit under hundred euros I got a basic mountain bike including the essentials such as helmet, lock and tire repair kit. I need to drive in the city mostly within the regular traffic though and since the traffic here is left sided it will be an interesting experience itself…
Initial Impressions
Based on these two days the Malta seems to be an interesting place. The place feels like a modern mid sized city, the weather is great and it has quite a lot to offer also history and culture wise. The bicycle should make the daily commuting reasonable and it also allows me to travel around the small island quite easily.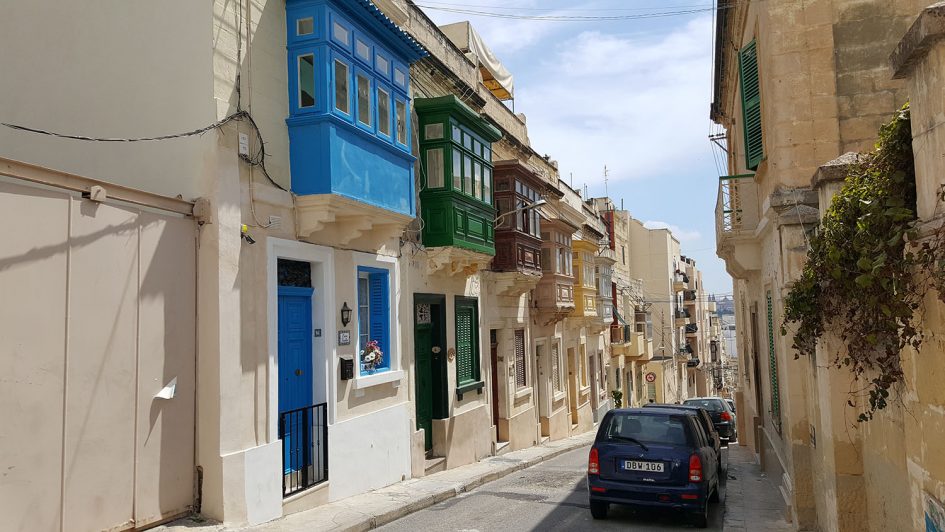 There are lots of cafes, restaurants and bars in the nearby areas which is great. I also found some high protein diary products from the nearby grocery store which was a nice detail :). I've understood the living costs in Malta should be very reasonable, but we'll see.
Anyways I'm really excited about the coming month and despite the initial challenges I'm sure this trip to Malta will turn out to be a great experience! During the next few weeks I'll also try to finalise few technical blog articles so I'm not sure if I have time and energy to write about the travelling, but let's see how it goes.