The amazing views from the plane during landing and from the bus during the way to centre gave me very positive initial impression of Funchal. After three weeks my thoughts about the city haven't changed.
City
Funchal – founded in 15th century – is the capital of autonomous Madeira region with a bit over 110 000 residents. The weather is quite warm throughout the year, but compared to summer time the temperature is few degrees colder during the winter months. November daily average is 19 degrees. Nice weather, modern infrastructure, atmospheric city centre, beautiful nature and nearby smaller cities and sights form a very nice combination for any visitor or nomad to experience.
Compared to Lisbon Funchal feels like a bit more laid back city. Due to smaller size it is also more approachable and you can get by in the city without using public transportation. I cannot really comment on the public transportation – since I haven't used it so far – except there seems to be plenty of busses running towards nearby cities and up to the hills to more distant parts of Funchal.

The city is also very clean. However scattered throughout the city are quite many buildings in bad shape most likely waiting for destruction and rebuilding. This was especially visible from the cable cars which gave a good view over the city. Does the recent heavy floods or the still wide cap between the poor and rich in Madeira have something to do with this? It would be interesting to know the stories behind all these abandoned buildings and ruins.
Regarding cultural offerings Funchal cannot compete with Lisbon and the night life options are more limited. There still seem to be frequent concerts and different artists visiting, for example Elijah Wood was performing here as a DJ few weeks ago. And then again Lisbon and few other big cities are only a short flight away.
Daily grind
The rhythm of life in Funchal is very similar to Lisbon, even if people might be arriving to work a tad later here. My daily routines during working days are something along these lines:
7:30 – Wake up due to sunlight and noises from the nearby street
8:00 – Eat a hefty breakfast while checking mails and news and take the daily Headspace session
9:00 – Short walk to Cowork Funchal. Time to start focused work.
11:30 – Head for a light lunch
12:15 – Back @ coworking space, continue work
15:00 – Head to gym or return back to the apartment to prepare for running or checking out sights etc
18:00 – Depending on the evening program take a one or two hour work session in the apartment if there are still things to do for the day
In Lisbon I used to start the day with sport activities, but here in Funchal I've ended up doing the exercise in the afternoon and I prefer this arrangement.
Coworking
Coworking options in Funchal are pretty limited for the moment. According to local coworkers Cowork Funchal is the only real coworking space here. Like in every city it is possible to rent regular office spaces, but they rarely offer the flexibility, atmosphere and sense of community real coworking spaces offer.
Luckily Cowork Funchal is a good place to get some work done. The rooms are clean and functional and there are a simple kitchen facilities for coffee making and maintaining and warming up your own food. The internet connection is alright – around 40/8 Mbits according to speedtest.net – and the staff is friendly and helpful. 24/7 access is also provided for fixed desk residents and a meeting room can be reserved free of charge.
There are still some room for improvement regarding work ergonomics and details. For instance it would be nice to have height adjustable tables and the plastic chairs are a bit flimsy and not very comfortable, but these are somewhat personal things. Also the meeting room could have better noise isolation and acoustics.
Overall I really like the place and I'd recommend it for any digital nomad or alike. The prices are also affordable being 130 € for a month for a fixed desk for example.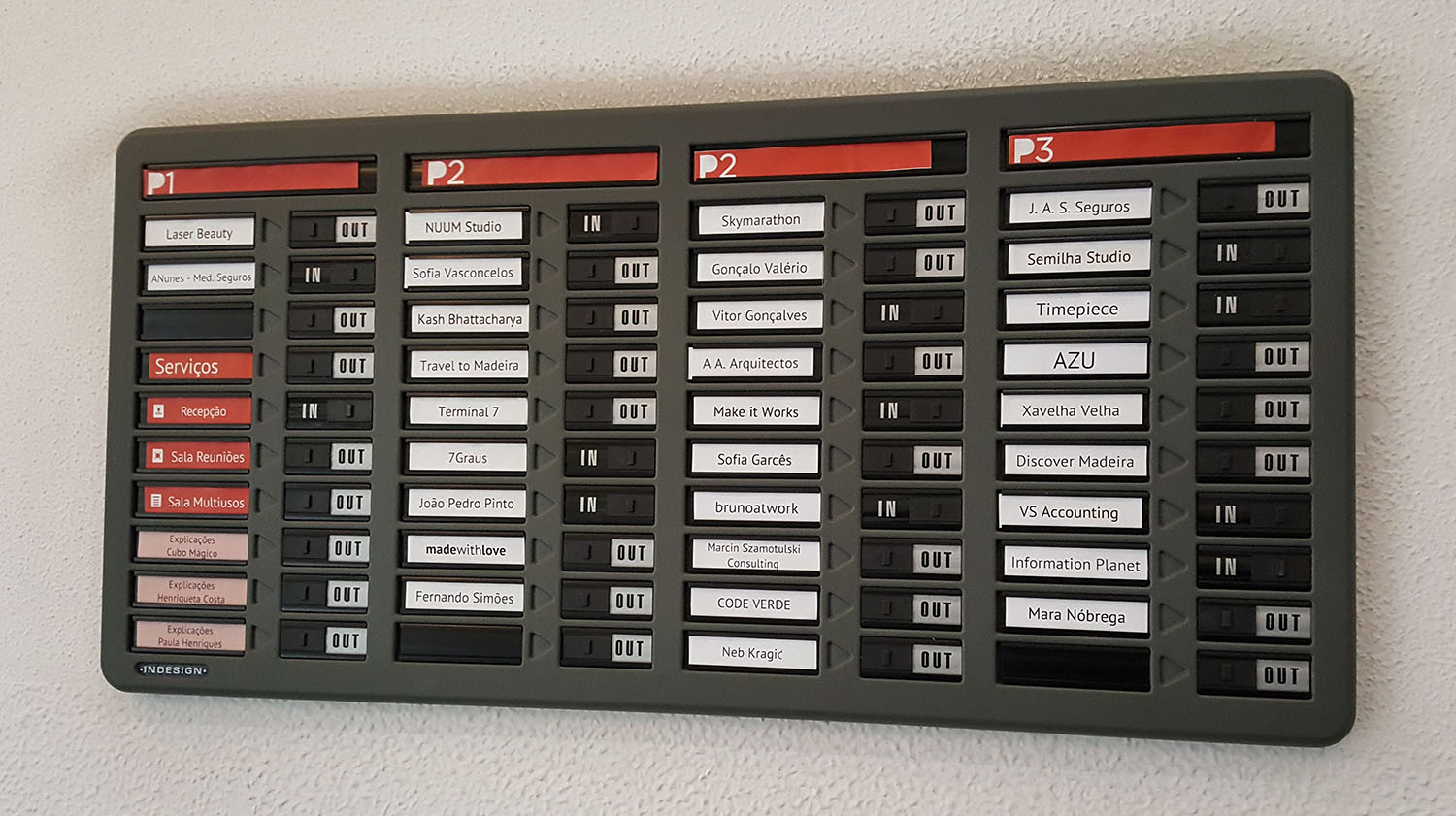 Accommodation
I was planning to reserve the accommodation via Airbnb as usual, but while I was asking about the coworking possibilities from Cowork Funchal they mentioned they also provide accommodation services. I have a feeling the prices may be a bit too high for a low(ish) budget travellers and nomads during the summer, but for the winter off-season it is possible to negotiate affordable deals especially if you're staying at least a month or so.
I've been staying in Seminario and it has been great. The location is excellent, the apartment has all the amenities I need and the internet is blazing fast, 80/8 Mbits according to the usual speedtest.net measurements. I also like the modern and simple interior design.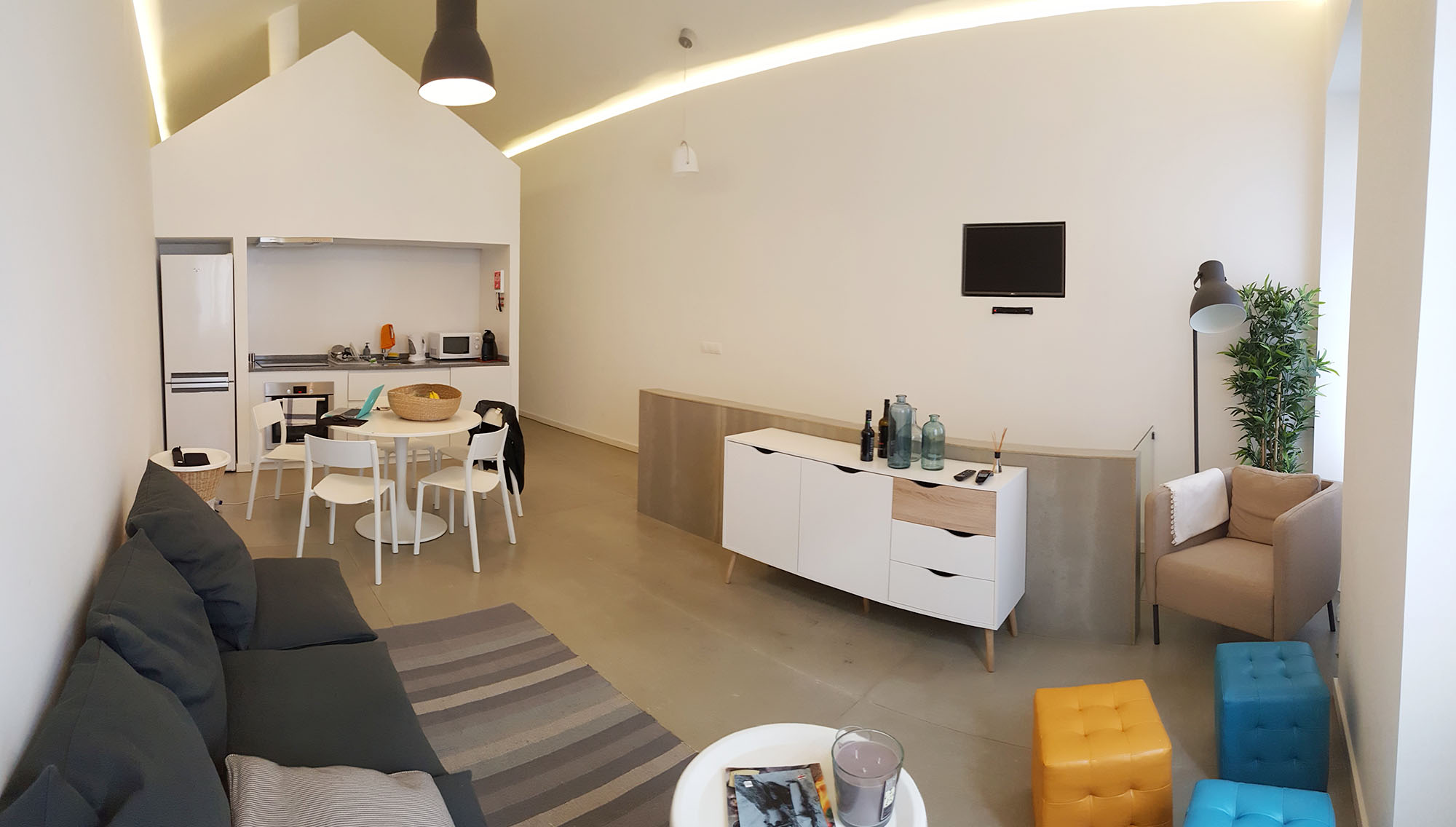 Exercise
The city and it's surroundings are built on hills the same way as Lisbon which makes the streets really nice places to walk and run along. I had some difficulties in finding a suitable gym in the beginning, since they don't seem to advertise much in internet, but in the end I found a nice gym – Bodyfit Madeira – only few minutes away from Cowork Funchal.
Initially the prices seemed quite high – around 20 € / week or 70 € / month – but I ended up paying less. I'm not sure what the real prices are, but so far I'm quite happy with the situation :). The staff there is friendly even if their English is quite limited. The gym equipments are modern and during early afternoon hours the place haven't been crowded.
Food
The city is filled with cafes and restaurants. I've been trying out a different place every lunch and so far I haven't run out of places to eat in. The prices vary quite a lot though and I've paid anything between 4 € and 12 € for a chicken or tuna salad. All the salads have been decent, but the 4 € chicken salad has been the best deal I've found so far. The restaurants aimed for tourists have usually high prices so I'd definitely recommend to check smaller cafes and restaurants few blocks off from the main streets.
I've been looking for good breakfast and brunch places and tried out few, but so far I haven't found places worth mentioning. Gotta keep looking.
I've also tried to reduce my spending on food a bit, since I overshoot my budget in Lisbon. I have two great super markets 50 m from my apartment so I've been utilising those quite a lot. The food – and wine especially – is affordable and one of the super markets also sell left over food in 50 % discount after 21:00.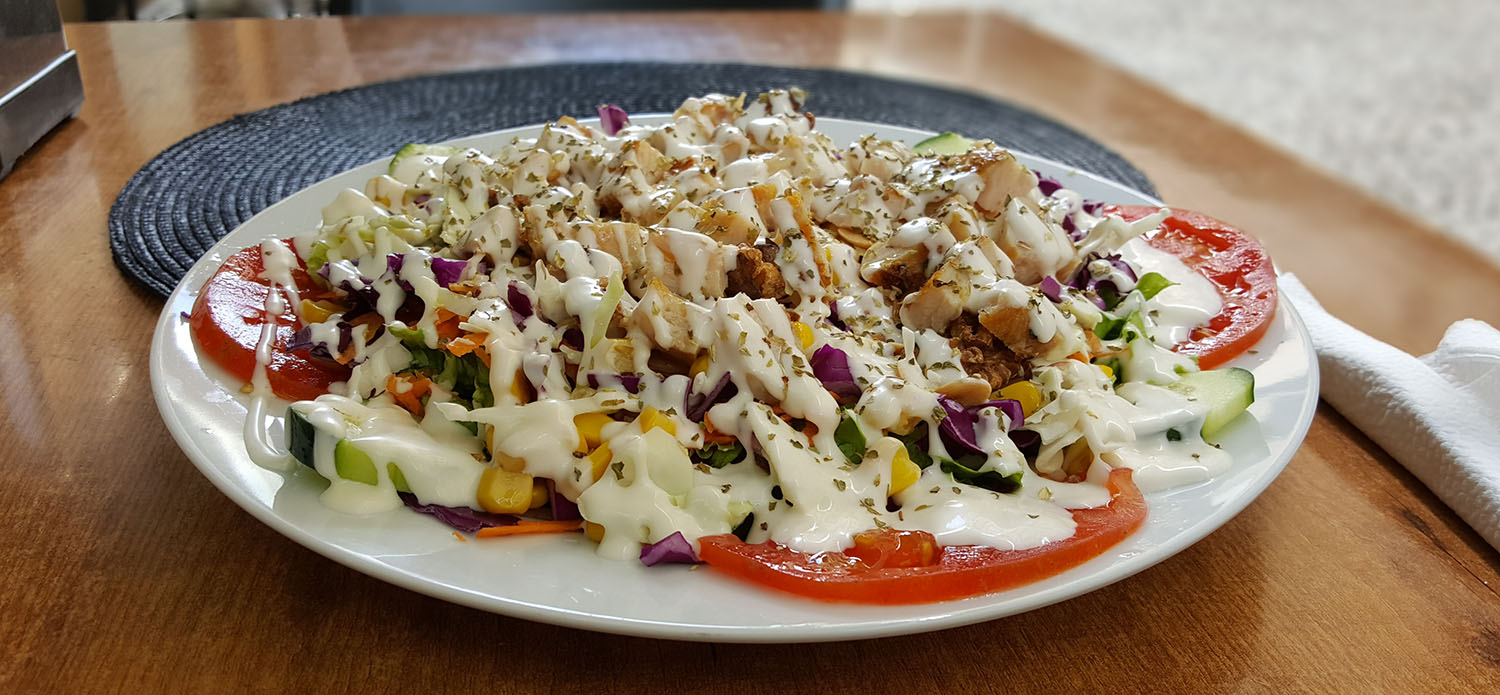 Nightlife
I have to say I don't really know how is the club and disco scene in Funchal, but the few bars I've visited have been alright. The price for a pint have been 2 to 3 € and the bars quite often sell food or snacks until late in the evening which is nice.
Yesterday evening I went to grab few beers and take some pictures of the city and I have the feeling the nightlife is much slower now compared to summer time. Some restaurants and bars were quite full, but most had only few customers and the passerby in the streets were either retired couples or younger couples with their families.

Nature
I wish I had more to tell and more pictures to share about the surrounding nature, but I've had time for only one levada walk so far, which I really enjoyed it though. There aren't many levadas near Funchal so either you need to participate in organized levada walks – which seem to be very affordable – or use busses or taxes to get into right places. I also took a short trip to Monte Palace Tropical Garden via cable cars and it was a nice place worth a visit.
Budget
So far it seems I'm managed to stay within my 50 € / day budget, but I'll do more accurate analysis after I leave Funchal.
Overall
I'm not sure if it's due to colder and rainier winter season, but I've found the living costs to be affordable. There are still tourists in the city, but it doesn't feel too crowded or noisy to live in the central area. My experiences are limited to Funchal, but if I have time I'll definitely visit nearby cities and Porto Santo.
I've really enjoyed the living and working arrangements here in Funchal. The apartment is 5 min walk from the coworking space and it takes maybe 2 min to get to the gym from there. Everything is in centre and I don't need to spend time or money for commuting which allows me to focus on things that matter. I'd say Funchal is a great choice if you're looking for a bit more laid back place and you're more into nature and sports than nightlife activities.