Alrighty, I've been busy enjoying Berlin, but here is the Malta wrap-up. On my way to Malta I spend few days in Madrid. The weather happened to be perfect for those days so it was nice to see some sights and hang around in the Buen Retiro Park. I'll definitely consider staying in Madrid a bit longer if an opportunity arises.
Malta
Malta is a small island (or archipelago) south of Sicily, Italy. Due to its small 316 km2 size and a population of around 450,000 Malta is one of the most most densely populated countries. Originally I ended up selecting Malta for a travel destination due to nice weather, affordable price level, cultural offerings and availability of coworking spaces.
Life
Coworking
The Regus coworking space / office space was great for getting things done. The place was somewhat expensive for a coworking space, but it was also quite classy. The non-secure wifi-network was a bit strange detail, but otherwise the premises, staff and services were really nice. For example, there was a shower in the premises which allowed me to go running during the sunny days and continue work later in the afternoon after taking a shower.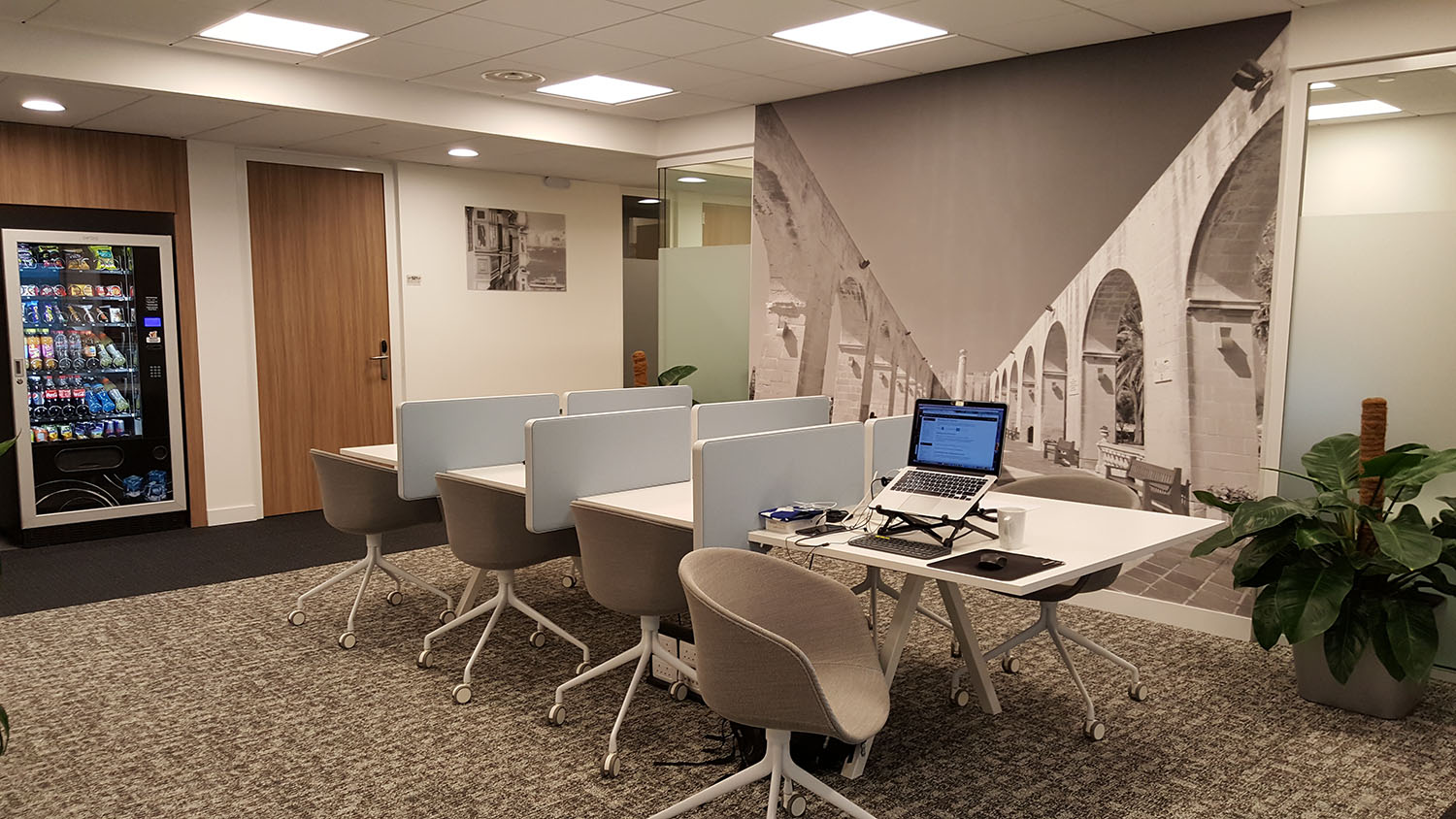 Accommodation
There are some Facebook groups and other sites for finding accommodation in Malta, but I ended up reserving the accommodation via Airbnb. I stayed in a private apartment together with the owner of the apt. I had a private ensuite room with balcony to the backyard. It was quite nice experience to stay in Malta this way and get a glimpse of the local life and discuss about the latest political scandals :).
Daily Grind
I'd say the locals followed the usual 9 to 5 rhythm and so did I in most part. During running days, I went to run during the day and stayed a bit later in the office. In gym days I went to gym quite late to avoid the most crowded times.
Getting Around / Public Transportation
My coworking and accommodation planning wasn't a huge success as I mentioned in an earlier post. My coworking desk space reservation was suddenly cancelled and I had to cope with a less than ideal situation.
I reserved the coworking space from Regus offices in St. Julians which is about 30 min walk from the apartment I stayed in and it didn't feel like wasting one hour a day just for commuting. So I contacted few companies offering bicycle rentals and I got a slightly under 100 € quote for a basic mountain bike with a helmet, led light and other equipment for month and I took the offer. The bike was good as well as the service. The bike was delivered outside of the coworking space and at the half way of the contract the bike was changed to a recently serviced one, free of charge.
The cycling in left sided traffic was a bit stressful and challenging at first, but after few days it was quite alright. I was able to get to work in around 10 minutes using the bicycle, and the light activity gives energy and wakes up nicely in the morning. One of the downsides was the relatively heavy traffic and while it was possible to commute and go into various places with the bike, it was rarely a pleasure. There were lots of cars and delivery trucks in the streets and the exhaust fumes made it very unpleasant to drive in the streets during the busy hours of the day.
Exercise
There was a nice and decently priced gym (35 € / month or so) next to my apartment in the basement of a hotel. The gym was quite small and crowded during certain times, but overall it was fine for my needs. During the first weeks I still felt a little bit of pain near the broken rib while training, but now it feels like it's completely healed.
Other than that it was nice to run in the various streets. In the Sliema area there aren't any big parks, but there are some hills and the nearby Manoel Island was also a nice place for running.
Recommendations
Cafes, Bars & Restaurants
There was a nice cafe – Mint – two blocks away from the apartment where I was staying and I ended up going there quite frequently. The prices weren't cheap, but the quality of the food was good. The Super Breakfast Smoothie + toast (served with a small side salad) was a nice combo to start a day. Free wifi was also a plus, even if the wifi is not that crucial thing anymore, since my basic mobile phone contract contains 10 GB data in European countries.
In St. Julian's area there were few nice places to get sandwiches, burgers and light lunch options, but it was a bit hard to find nice and decently priced lunch salads. Luckily one of the local Kebab shops – Adana Kebab House – offered affordable lunch salads so I ended up going there quite often.
I didn't visit too many bars or restaurants while staying in Malta. The places I visited were alright, but not worth a special mention.
Sights and Activities
From cultural aspect Malta was an interesting place. The restored historical towns around the island provide places and activities to check for many days. I went to Valletta few times and did also a trip to the three cities, but I only saw a small portion of what they have to offer. Also the fortresses and castles within the cities were interesting places to visit, even if the historical content presented in the exhibitions repeated similar stories.
I also did a one day cycling trip to Mdina and Dingli cliffs and it was great. The distance in the map isn't that long from Sliema, but it's uphill all the way. So getting there required some sweat and the last-friday-of-the-month-party held in the coworking space the previous night didn't help either.
The main island of malta is quite barren, but the Gozo island offered a nice change of scenery. Gozo is located just north of the Malta island and can be reached by a bus and a ferry for example. I got a nice a room from an apartment hostel owned by a friend of my Malta apartment host and I spend a weekend there. I really liked the less crowded streets and laid back atmosphere in the island. It was also possible to see the most of the usual attractions within a day by a bicycle. I know that some will find places like Gozo too boring for staying longer than a weekend, but I'd have easily spent few more days there enjoying the great food and amazing scenery.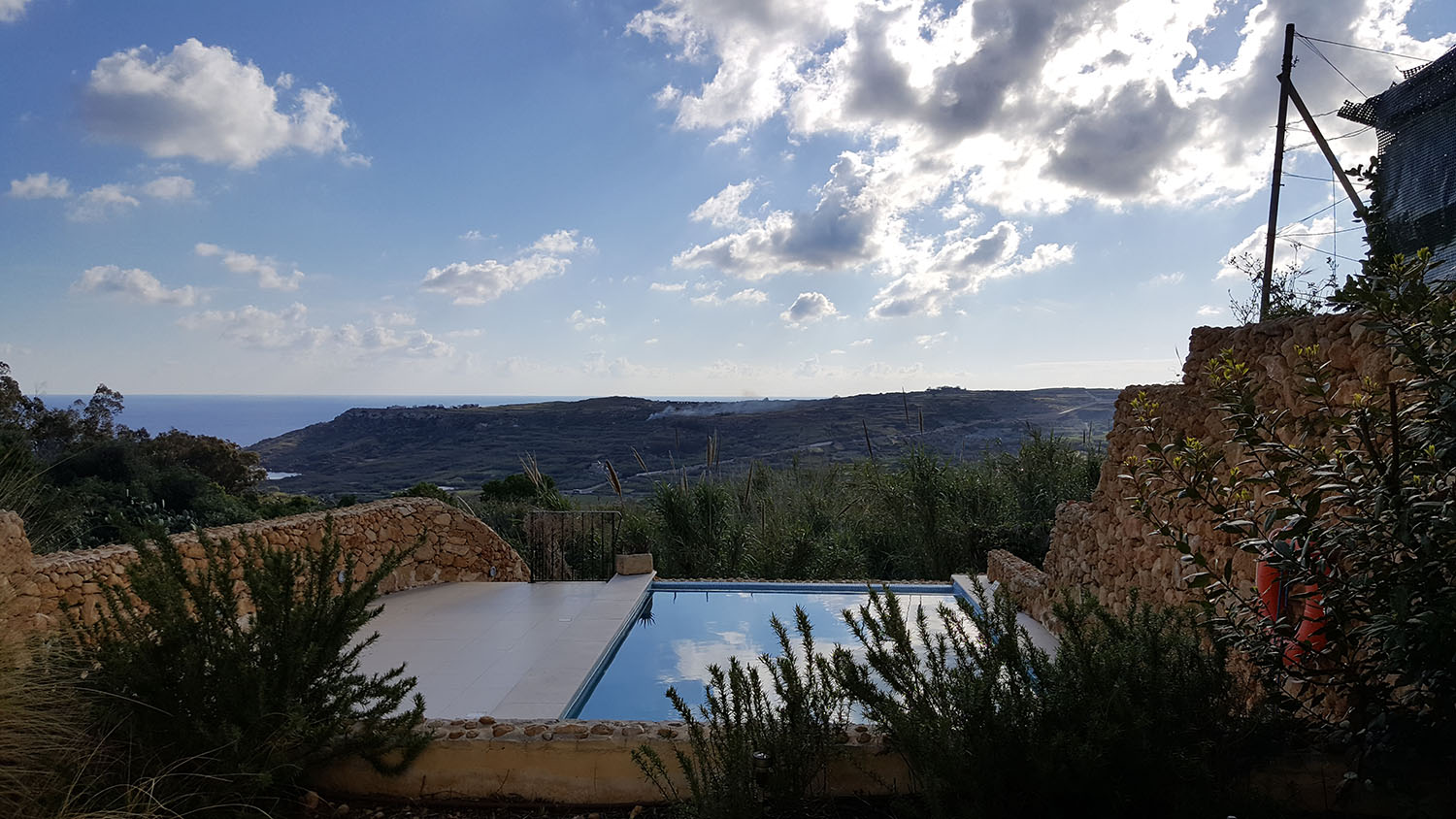 I've been thinking about doing some scuba diving, since my surfing career didn't start that well. I did the PADI open water course ten years ago during my student exchange program in Singapore, but I'd need to do a similar course again, since I haven't done any scuba diving after that. The waters around Malta and Gozo islands would have offered interesting diving opportunities, because due to various historical events there are many sunken ships in the nearby waters.
Budget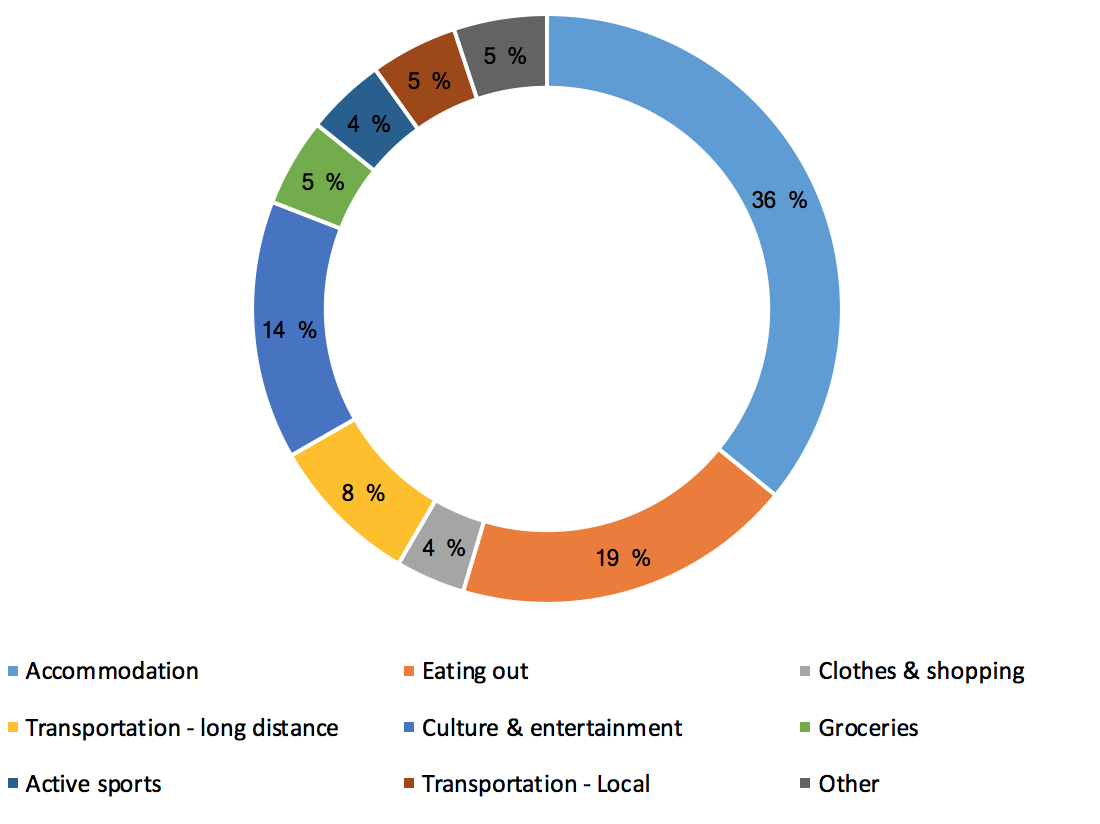 I ended up spending almost 60 € / day from the day I left Fuerteventura until the last full day in Malta, which is clearly more than my 50 € / day target budget. General living costs in Malta were not that high, but the trips to Madrid and Gozo caused extra expenses and pretty much explain the high average daily expenditure.
Summary
Malta was a nice place, but I feel like it's not meant for me. I got a bit tired for cycling in the heavy traffic and breathing the fumes. After couple of weeks I also missed the nature and since I was staying in the Sliema it was challenging to get outside of the downtown area. I see great potential in Malta however; if it we're possible to reduce the car traffic and improve the public transportation and cycling possibilities, the whole island would open up in a completely different way.
I really liked the Gozo island. It's a more quiet place with some trees and vegetation and it was quite alright to cycle there, at least that time of year. If there were a nice coworking space with good internet connection and facilities, I could definitely see myself spending one or two months there; even without the Azure Window ;).