I already wrote about Funchal earlier so feel free to check it in case you missed it. There are few things I didn't cover yet so let's wrap up Funchal with this short post.
Budget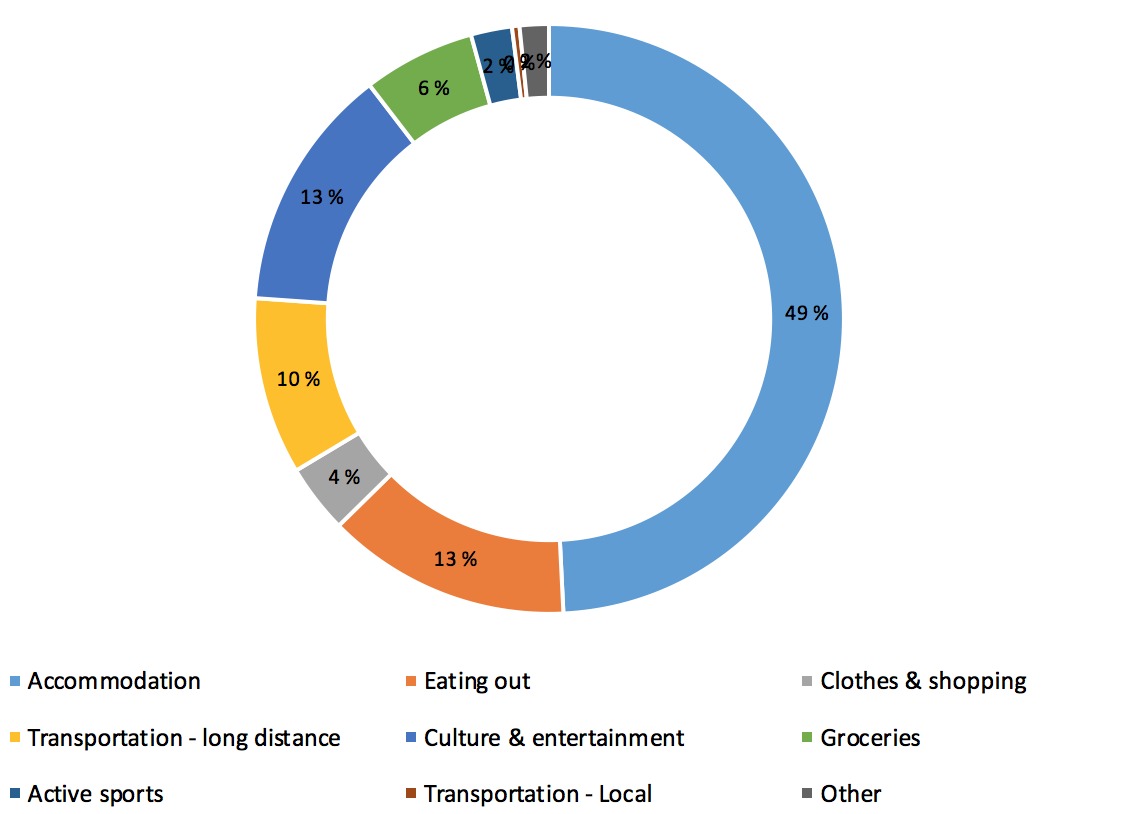 In Lisbon my daily spending was over 60 € even if my general long term target for the moment is 50 € per day. In Funchal I managed to get closer to my target budget – spending about 54 € per day – even if I had a big and modern apartment in the centre of the city and flights from Lisbon to Funchal and from Funchal to Helsinki increased the expenses. The road trip – more about that in the next chapter – wasn't cheap either and without it I'd have stayed within the budget.

The daily budget is something I've been thinking about lately. 50 € / day makes around 1500 € / month which is quite a lot. I compared my 2015 spending in Finland versus Funchal for groceries, eating out, entertainment and culture and they were about the same. It's the accommodation and long distance flight expenses which makes the difference.
Budget-wise it would be best to stay longer periods in one area and travel from place to place using shorter and cheaper flights or other means of transportation, but I was a bit surprised the long term travel costs took only 10 % of the budget and I'm quite happy with that. The most obvious way to get within the budget limits would be by reducing the accommodation costs, since accommodation costs explained about half of the total expenditure. I think I'll try to find an affordable co-living accommodation for my next destination: even if the reality may end up being something completely different, in best case scenario co-living could offer high quality living with enough privacy and a chance to meet and network with like minded travellers and professionals. All this with 30 – 50 % lower rent compared to a private apartment.
Road Trip
I was quite focused on work for the last weeks and I didn't have too much time to spend on available entertainment and cultural offerings so I'm happy I did a two day road trip around the island during the last few days there. The highway along the coast was fast and easy to drive and in the end the island felt surprisingly small, but in a good way in this case. I drove one 30 km piece from San Vicente to Santana via an old and narrow road and even if it offered some nice sceneries the driving itself was stressful and very slow: it took over an hour to drive it through although I made few short stops along the way.

While the road trip was nice it also reminded me about all those things I still didn't had time to do and experience. I saw many guide signs about levadas and they seemed to be popular even if the weather wasn't optimal. I also got some decent pictures during the road trip even if the weather in the second day was quite rainy and the weather in mountains was foggy, but I know some levadas offer even better places to photoshoot and some unique secrets of their own.
In addition to different walks there were plenty of other activities available: scuba diving, paragliding, fishing and sailing to name a few. Apparently the island offers some cycling opportunities as well and I saw few road and mtb cyclists during my stay.
Summary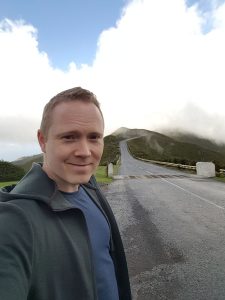 I think Funchal is cheaper now on the colder and rainier winter months, but it's a trade-off between costs and weather and availability of services. During the best summer months the levada walks are much more pleasant and the paths are more likely to be in good condition. Due to rain some walks become more dangerous and they may not be available in winter months. High in the mountains the weather always gets cold and foggy, but in summer you're more likely to have warmer and less foggy days which are great for photographing the amazing sceneries.
I really liked Madeira in general and at least Funchal offers good coworking facilities for digital nomads. If I get another chance to visit Madeira I'll definitely reserve more time for exploring the different walks and hikes and the smaller cities and villages on the island.